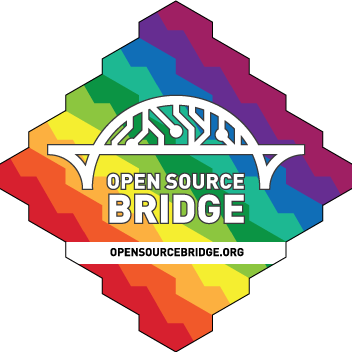 Open Source Bridge is less than a week away!  So I just wanted to drop another reminder about their crowdfunding campaign, raising money to provide free onsite child care - as well as honoraria for the keynote speakers, travel expenses, and scholarships.
One of the things I really like about the conference is that they don't just talk about diversity, they actually try to embody it.  It's much easier for working parents to attend the conference if childcare is available - and conversely, given they dynamics of our society, if childcare isn't available, it's more likely to be women who can't attend.
Here's what co-chairs Shawna Scott and Thursday Bram have to say about it:
Well said.  So please consider donating!